227 - Vibe Check with Ryan and Lola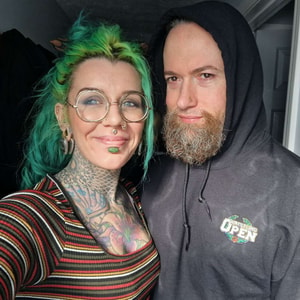 good vibes only?
Back at the grind in 2023 but Ryan and Lola want to start off with a quick vibe check. We talk about the balance between the energy we give to our clients and the energy we keep for ourselves. Lola will be performing a Talk APP session about self care at this year's conference so its at the front of her mind lately. We touch on bedside manner, silent appointments, transparency in relation to pricing, and more.
We also talk about our upcoming class about jewelry sales on Sunday Feb 5 2023, what we'll be covering, and how to sign up. For more info use this google doc: https://forms.gle/VxuStEWdPwGFKDzz7. Registration closes February 1st so don't delay.
New content is being posted multiple times a month at www.patreon.com/ryanpba. Sign up on the $15 arch-mage tier for instant on-demand access to dozens of hours of video content about piercing.