225 - We're doing the best we can (aka piercing in 2022)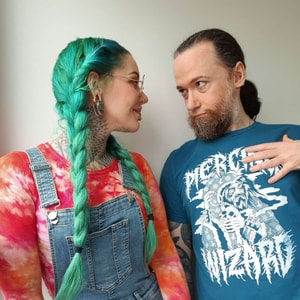 2022 will go down in history as a year that happened
2022 will go down in history as a year that definitely happened. Ryan and Lola talk about some of the year's occurrences and highlights. We say a few thank-yous and dive into submitted questions and subjects. How do you avoid toxic communities while you are searching for teachable conversations? How do you avoid being the toxic element in a learning environment? Does regulation create a better piercing industry?
Ryan and Lola will be offering a two part webinar about positive jewelry sales, open to verifiable professional piercers and studio staff members. Find more info on registration at: https://forms.gle/FjuKrqhi4pVXFF6j7 or email at: [email protected].
Find new video content about piercer first aid, septum piercings, and more at: www.patreon.com/ryanpba.