226 - Keep Scarification Special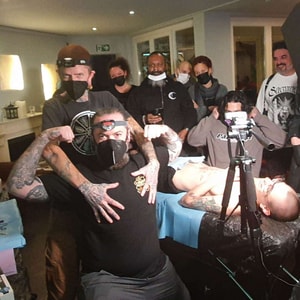 Wanna know how I got these scars?
My final episode of 2022 is all about Scarification. Kevin Jump came on for episode 146 and we did a show called "keep piercing sacred". Kevin is a skilled scarification artist and while we were in Germany teaching a scar class together I thought we should record "keep scarification special". Scarification has changed a lot for me over the 20 years I have offered it. We share our thoughts on what keeps us motivated, and what does not. Enjoy.
Check out the content available at www.patreon.com/ryanpba. Aside from my narrated videos about piercing methods I also have some webinars and lectures, including two lectures about scarification.
You can also find info about all of my upcoming classes at www.ryanpba.com. See you in 2023.