222 - 2023 APP Conference Legacy Scholarship Info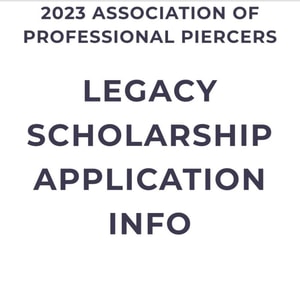 Applications are open through mid January 2023
If you are a professional piercer looking for financial assistance to attend the 2023 Association of Professional Piercers conference listen to this episode. If you know someone who might benefit from applying, share this episode with them. APP administrator Caitlin McDiarmid comes on the show this week to talk about the Legacy Scholarship, the minimum requirements involved, and how to apply. I have seen this scholarship changes careers and lives for the better. Give it a listen.
Find more info about the scholarship online at: https://safepiercing.org/legacy-scholarship/.
New video content available at www.patreon.com/ryanpba on philtrum and vertical labret piercings. I'm also working on new videos about what to do when a client faints, and different ways you can pierce a septum.